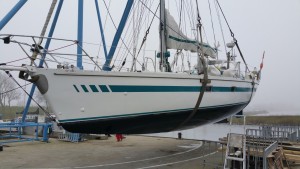 "Well build". Thanks to Didier and Josette, see two blogs ago.
"Well maintained".
That's the conclusion of the survey of Arka! today.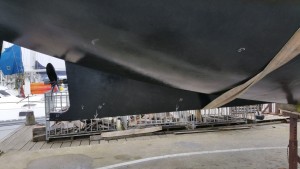 In cold, foggy weather.
But… she ignored all that.
Arka! showed her true and lovely face, just how she is.
Time to celebrate?
No, not really. Just a moment to drink our tears away with Champagne we got last week from the first builders.
Knowing that the new owners, Erik and Sonja, will keep Arka! in ship shape!